The Crook County Farm Bureau Federation is a member of the WY Farm Bureau and represents the local farmers and ranchers in the Moorcroft area. The primary goal of the Wyoming Farm Bureau is to take appropriate actions to protect private property rights and help members achieve an equitable return on their investment.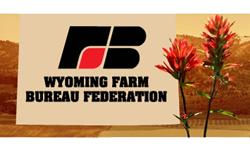 The American Farm Bureau Federation is the unified national voice of agriculture working through our grassroots organizations to enhance and strengthen the lives of rural Americans and to build strong, prosperous agricultural communities.What is Farm Bureau?
Farm Bureau is the largest general agriculture organization in the United States with more than six million member families. The Wyoming Farm Bureau Federation has more than 2,600 member families working in production agriculture. Farm Bureau members work together to develop agricultural resources, policy, programs and services to enhance the rural lifestyle of Wyoming. Farm Bureau is organized, controlled and financed by members who pay annual dues. This agricultural organization provides a means by which farmers and ranchers work together for the benefit of the agriculture industry.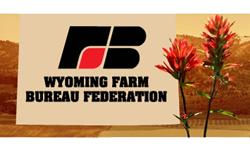 Farm Bureau is the voice of American agriculture. Its purpose is to protect, promote and represent the economic, social and educational interests of America's agricultural people in county, state, national and international affairs.
Farm Bureau is dedicated to the principles upon which our nation was built; the right of citizens to organize and speak through one voice — the principle of uniting to get things done on the basis of majority decision after discussion and debate. Farm Bureau believes in constitutional government, the competitive enterprise system, property rights and individual freedom.