FlowTech is located in the Powder River Basin of Wyoming. With over 70 years of combined mining experience, FlowTech has become known for its commitment to providing complete fueling solutions with quality products and outstanding service. Whether you're interested in our Mobile Fuel Depots, Non-pressure Fueling Systems or comprehensive fuel/lube filtration we can help you achieve improved safety and multi-dimensional savings while greatly reducing environmental impacts.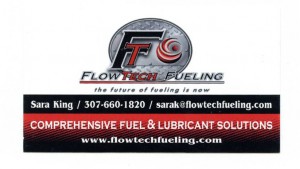 FlowTech has approximately two thousand Non-pressure Fuel Overflow Protection Systems on a variety of equipment throughout Wyoming, Montana, North Dakota, Utah and New Mexico.
We have also constructed over twenty custom Mobile Fuel Depots and permanent fuel facilities for several customers in the Powder River Basin in Wyoming including the two largest surface coal mines in the world.
Located at:
92 Robinson Road
Moorcroft, WY 82721
Phone:
(307) 756-3523