A Look Back at Our History…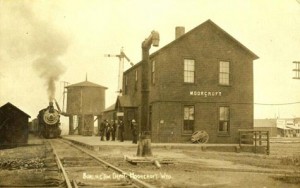 Moorcroft is located on the banks of the Belle Fourche River, "Where the Highway crosses the Old Texas Trail". For a decade (1880-1890) it was the largest shipping point for cattle and sheep in the United States. Surrounded by rolling hills and prairies, among purple sage, pure air and blue skies, you'll still find it in the heart of one of the best ranching sections of Wyoming.
About the year 1890, Moorcroft was a place unknown, along the banks of the Belle Fourche River, a short distance east of Gillette. A cow trail leads toward Miles City. Recognizing the advantages of Moorcroft as a business location, Jew Jake (well remembered by older settlers) came out of the Black Hills and opened a saloon. For a long period this was the stopping place for all who passed along the trail. The next years were amazing.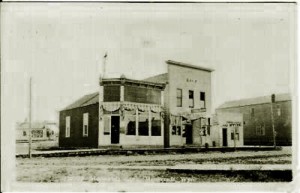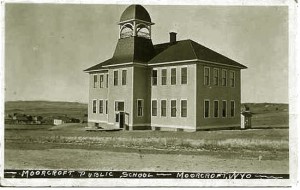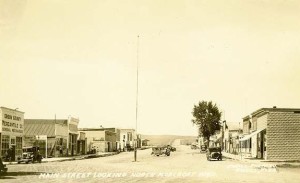 Although ranching continues to be the heart of the economy in Moorcroft, oil, gas and coal have made a huge impact, as has the attraction of the wild country that surrounds it. Downtown has changed, old timers still tell stories of younger days. The excitement of President Teddy Roosevelt speaking to citizens from the back of a railroad car, the completion of I-90. Life may be motorized and modern, but I'm not too sure we can't still hear the cowboys bringing in the herds, smelling the dust, listening for that lonesome cattle train whistle and experiencing the wild times.