The power of many for the benefit of all: that's the philosophy behind Powder River Energy Corporation. We're proud to be northeastern Wyoming's preferred energy source, serving more than 12,000 members throughout the region with reliable, efficient, and affordable electric service. As a non-profit Touchstone Energy® Cooperative, we're a "by-the-people, for-the-people" organization dedicated to being not just a provider, but a true partner. We're deeply connected to the community. And to you.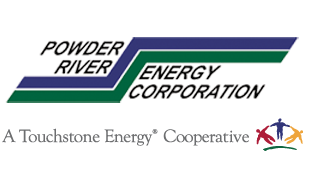 Providing Service to Residential and Commercial Customers Alike
At Powder River Energy Corporation, we're committed to providing you with affordable electricity, backed by easy-to-use account management tools and attentive member service. When thousands of people are counting on you, every second counts. We get it, because that's what we do, too. Powder River Energy Corporation is committed to providing our commercial and industrial members with the same seamless personal service we give our residential members. Regardless of your enterprise—coal, railroad, irrigation, ranching, commercial and beyond—we understand that your businesses make Northeastern Wyoming tick. And it's our job to make sure they keep ticking.