The Weston County Children's Center is a nonprofit organization, which is licensed by the State of Wyoming Department of Family Services. WCCC/Region III also participates in the USDA's Child Adult Care Food Program (CACFP). Weston County Children's Center/Region III Developmental Services is an equal opportunity provider. The Mission of WCCC is: "To Provide Early Childhood Education Appropriate to Each Individual Child."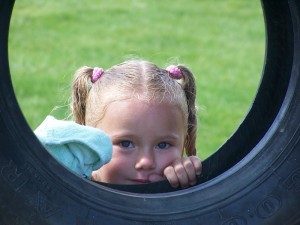 The goal of Weston County Children's Center/Region III Developmental Services is to provide children a learning environment which:
will help the child develop a positive self-image
offers repeated opportunities to discover, explore, be challenged, and problem-solve through direct experience
encourages experiences that require making choices which can lead to greater independence, and higher thinking skills
considers the child's total development and his/her individual needs and interests
increases the family's understanding of child development
The Center's staff includes: an Executive Director, Preschool/Childcare Coordinator, Special Services Coordinator, Family Services Coordinator, Business Manager, Secretary, Early Childhood Special Education Instructors, Early Childhood General Education Instructors, Classroom Aides, Infant/Toddler Caregivers, and various support staff. Preschool and special services personnel collaborate to provide regular and special education in inclusive classrooms and child care settings.
The inclusive classroom seeks to provide children without special needs the opportunity to participate with children who have developmental delays and disabilities in an "active learning" environment. This promotes maximum developmental potential. The classrooms also provide age-appropriate experiences in the areas of socialization, self-help, cognition, language and motor skills. Inclusion is mutually beneficial to all children, as it allows one to see and accept differences, learn to compromise, explore alternatives, and become more independent.
WCCC/Region III inclusive preschool classrooms operate from 8:30 am until noon or 1:30-4:30 pm. in Weston and Crook Counties. (Newcastle, Upton, Moorcroft, and Hulett.) The function of the inclusive classroom is to provide children with special needs an alternative educational placement, in order to promote overall development through interaction with non-disabled peers.